Day 2 :
Keynote Forum
Obstetrics and Gynecology Locum Tenens, USA
Time : 09:30 - 10:15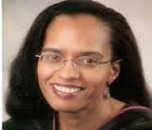 Biography:
Oroma Beatrice Nwanodi graduated from Meharry Medical College of Nashville, Tennessee in the United States of America as a Medical Doctor in 2001. She specialized in Obstetrics and Gynecology at The University of Massachussets and Maimonides Medical Center. In 2016 she completed the Doctor of Health Science program at A. T. Still University, Mesa, Arizona. In 2017 she became triple-boarded in integrative medicine. She has publicly presented internationally in London, England, and Munich, Germany. She has served as a Conference Chair, Moderator, Organizing Committee Member, and editorial board member. She has over 30 peer-reviewed publications.
Abstract:
A growing body of evidence supports chemopreventive nutraceutical use. Several nutraceutical classification systems exist. Nutraceuticals' biochemical classification gives at least 9 categories: Alkaloids, lipids, organosulphurs, phytic acids, phenols, terpenes, polysaccharides, organic acids, and phytosterols. Phytosterols reduce lung cancer incidence by 50% (95% Confidence interval [CI] .31 to .70) and stomach cancer incidence by 67% (95 CI .17 to .65). Phenol containing Schisandra extracts inhibit lung cancer. Citrus flavonoids inhibit chemical-induced carcinogenesis, protecting DNA from damage, and stimulating DNA repair following damage. The cruciferous vegetable derived indole-3-carbinol (I3C) and diindolylmethane are protective against estrogen-enhanced breast, cervical, and endometrial cancers. Meanwhile, the lipid docosahexanoic acid is chemopreventive for breast, colon, and prostate cancers. Future research on berries across life stages may clarify the effect of berry polyphenols for breast cancer primary and secondary chemoprevention. Future chemopreventive nutraceutical research may be most successful when nutraceuticals are trialed against physiologic pathways for which they have most activity. AT-rich interactive domain 1A pathways, hippo pathways, insulin-like growth factor-receptor pathways, Luteolin and p53 pathways, notch pathways, phosphatas and tensin homology pathways, retinoblastoma protein pathways, are all pathways for which nutraceuticals are available to trial. Outcomes for primary prevention trials of black raspberry for oral cancer, phyllanthusmin C for acute myeloid leukemia, silibinin and I3C for lung cancer, and sulforaphane for skin cancer are awaited.
Keynote Forum
Ukrainian Anti-Cancer Institute, Austria
Time : 10:15-11:00

Biography:
The preparation NSC-631570 (UKRAIN) is the very first preparation against cancer with a selective effect, that means that in therapeutic dosage it kills only cancer cells leaving the healthy cells undamaged. For the invention of this preparation was used the factor that cancer cells are more negative charged than normal cells. For this purpose the Celandine alkaloid with a positive charge has been used thanks to which it accumulates in cancer cells very fast that is visible under the UV-light thanks to the autofluorescence.
The anticancer preparation NSC-631570 has the ability to capsule cancer tumors, thanks to which the creation of new metastases is stopped. Besides, this ability makes the surgical removal of the tumors much more easier. These abilities of the NSC-631570 have been confirmed by the 188 research works at 60 universities and research centers from 24 countries. To the NSC-631570 more than 300 scientific publications are dedicated and over 180 of them can be found on PubMed. The NSC-631570 possesses some distinct immune properties. In several immune target-effector systems NSC-631570 significantly amplified the malignotoxic activity of macrophages, lymphocytes and NK cells, and stimulates dendritic cells maturation in vitro. While the parameters like B-lymphocytes count, immune globulin concentrations, complement and acute phase proteins did not changed significantly, it can be postulated NSC-631570 modulates the cellular part of the immune system whereas the humoral part remains unaffected.
Abstract:
Dr. Wassil Nowicky — Dipl. Ing., Dr. techn., DDDr. h. c., Director of "Nowicky Pharma" and President of the Ukrainian Anti-Cancer Institute (Vienna, Austria). Has finished his study at the Radiotechnical Faculty of the Technical University of Lviv (Ukraine) with the end of 1955 with graduation to "Diplomingeniueur" in 1960 which title was nostrificated in Austria in 1975. Inventor of the anticancer preparation on basis of celandine alkaloids "NSC-631570". Author of over 300 scientific articles dedicated to cancer research. Dr. Wassil Nowicky is a real member of the New York Academy of Sciences, member of the European Union for applied immunology and of the American Association for scientific progress, honorary doctor of the Janka Kupala University in Hrodno, doctor "honoris causa" of the Open international university on complex medicine in Colombo, honorary member of the Austrian Society of a name od Albert Schweizer. He has received the award for merits of National guild of pharmasists of America. the award of Austrian Society of sanitary, hygiene and public health services and others.

Keynote Forum
Institute of Life Sciences, India
Time : 11:00-11:45

Biography:
Sandip K Mishra has been an active researcher in the field of epigenetics of breast cancer since his postdoctoral training in UT MD Anderson Cancer Center, Houston, TX. Before that his Doctoral thesis was on Molecular Gerontology. He served as a faculty in the Department of Neurosurgery, UT MD Anderson Cancer Center, Houston, TX before moving to a reputed National Institute under Department of Biotechnology, Govt. of India as a Senior Scientist. Now he is serving as a tenured Snr. Scientist equivalent to Professor and Principal Investigator of Cancer Biology Laboratory. He has published several papers in high impact peer reviewed journals. He is serving on the editorial boards for the Journal of Cancer Science and Research. He is also serving as the Associate Editor of World Journal of Cancer Research, He is an active member of AACR, USA. He has several grants from funding agencies of Govt.of India. Since he started his career in India towards the end of the year 2007, under his guidance one graduate student was already awarded Ph.D. degree. Six more graduate students are working for their Doctoral degrees under his guidance. Besides postdoctoral student, technicians and other project staffs are also working under him. Dr. Mishra has been honored with several awards including Amgen Award during his postdoctoral training in UT MDACC. In recent past his findings was accepted as late breaking abstract in AACR meeting.
Abstract:
Estrogen receptor positive breast cancer is a group of diseases, which cannot have one stop solution. It comes up with various complications of drug resistant and reoccurrence of the disease. Our approach is to speculate the combinatorial effort of alteration in genetics, and epigenetics towards the treatment of disease. The findings of our laboratory showed estrogen-related receptor beta (ERRβ) to be prognostic marker for breast cancer. ERRβ-mediated reduced cancer cell growth and enhanced apoptosis explains the significant association of its high expression with improved patient survival. Also, in response to treatment with plant derived extract artemisinin, upregulated expression of tumor suppressor genes along with reduced expression of oncogenes significantly associated with growth stimulating signaling pathways that suggests its efficacy as an effective drug in breast cancer treatment. Abrogated nicotine-induced increased breast tumor growth upon DZNepA treatment suggested the promising role of EZH2 inhibition in environment effected disease development. In addition, NEDD8 is an emerging molecule in the field of translational protein modification and regulation. A well-known substrate of NEDD8 is TP53. Our study elucidate that over expression of NEDDylated TP53 enhances apoptosis in breast cancer, thus suggesting that NEDDylated TP53 is active and that Noxa is one of the crucial pro-apoptotic effectors of NEDDylated TP53-mediated apoptosis and also NEDDylated TP53 induces the promoter activity of well-known cell cycle regulator p21. Significant involvement of ERRβ and NEDD8 in growing tamoxifen resistance in estrogen receptor positive breast cancer directs their combined effort towards disease progression. Therefore, a synergistic effect of modification of genes in addition to treatment with promising growth inhibiting drugs can be proved to be an effective strategy towards breast cancer treatment and combating resistance towards drugs.